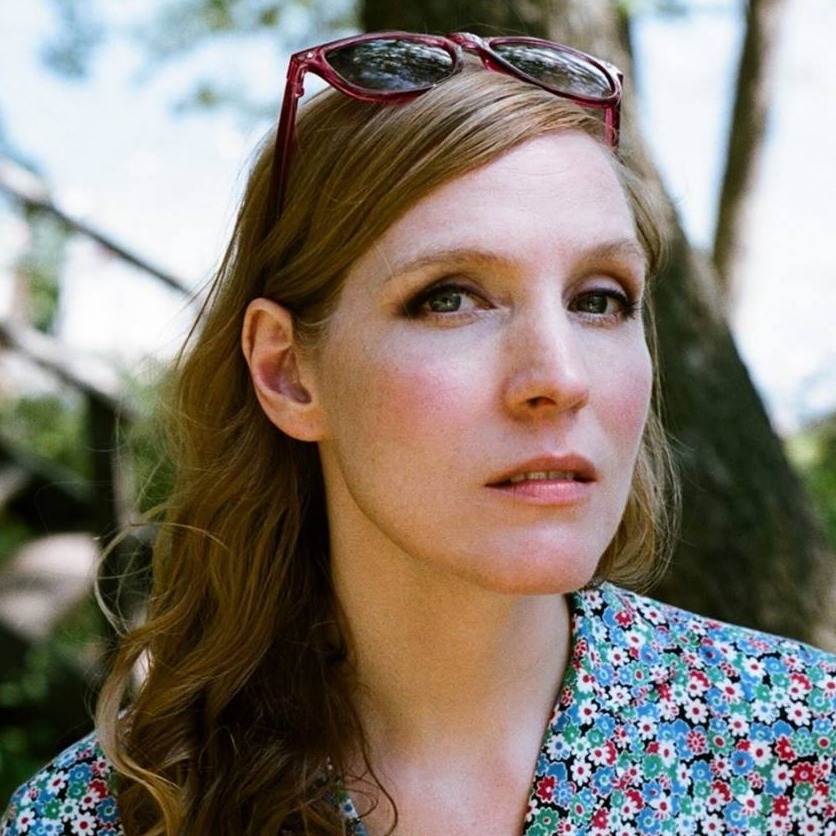 Dee Meaden
Ad Agency TV Dept & Production Producer
Dee has worked for over fifteen years as a writer, director and producer in short film, TV and advertising and has written and directed 11 short films.

Within advertising Dee has frequently been employed as Senior Producer and Director for Saatchi and Saatchi and has worked on large scale digital campaigns for brands such as EE, Pampers, Toyota, Anchor Dairy, British Gas and a global TVC campaign of 10 films for Head & Shoulders. She has also worked extensively as a Producer for agencies such as Grey London, Langland, StoryLab and Gleam.

Her Short Film producing credits include the multi-award winning 'Top Girl', a series of four '3 Minute Wonders' for Film London and Channel 4, made as part of the Jarman award and the experimental short 'Search for the Inspiration Gone' which played at over 50 festivals.

In addition, Dee teaches Directing and Producing fiction and creating Branded Content at the Met Film School in Ealing Studios.
Ad Agency TV Department & Production
| | | | | | | | |
| --- | --- | --- | --- | --- | --- | --- | --- |
| Date | Agency | Brand / Title | Type | Director | Producer | Role | Vimeo / Youtube Link |
| | | | | | | | |
| | | | | | | | |
Shorts & Personal Projects
| | | | | | | |
| --- | --- | --- | --- | --- | --- | --- |
| Date | Prod Co | Title | Director | Producer | Role | Vimeo / Youtube Link |
| | | | | | | |
| | | | | | | |
| | | | | | | |
| | | | | | | |
| | | | | | | |
| | | | | | | |
| | | | | | | |
| | | | | | | |
| | | | | | | |
| | | | | | | |
| | | | | | | |
| | | | | | | |
| | | | | | | |
| | | | | | | |
| | | | | | | |
| | | | | | | |
| | | | | | | |
| | | | | | | |
| | | | | | | |
| | | | | | | |
| | | | | | | |
| | | | | | | |
| | | | | | | |
TV Commercials / Branded Content
| | | | | | | | |
| --- | --- | --- | --- | --- | --- | --- | --- |
| Date | Prod Co / Agency | Brand / Title | Type | Director | Producer | Role | Vimeo / Youtube Link |
| | | | | | | | |
| | | | | | | | |
| | | | | | | | |
| | | | | | | | |
| | | | | | | | |
| | | | | | | | |
| | | | | | | | |
| | | | | | | | |
| | | | | | | | |
| | | | | | | | |
| | | | | | | | |
| | | | | | | | |
| | | | | | | | |
| | | | | | | | |
| | | | | | | | |
| | | | | | | | |
| | | | | | | | |
| | | | | | | | |
| | | | | | | | |
| | | | | | | | |
| | | | | | | | |
| | | | | | | | |
| | | | | | | | |
| | | | | | | | |
| | | | | | | | |
| | | | | | | | |
| | | | | | | | |
| | | | | | | | |
BA Sculpture 1:1 - Slade School of Fine Art
MA Sculpture - Chelsea College of Art and Design
MA Directing Fiction - NFTS
TorinoFilmLab - ScriptLab 2021
Production Companies Worked with
Excel
Word
Powerpoint
Keynote
Experienced in Farmerswife
Writer
Director
Experience in Costume and Art Department
Trained as a Fine Artist
Passed APA Covid Assessment
Passed 1st Option Managing Covid-19 Risks
Some Things Mean Something (Writer / Director / Producer) - Catalina Film Awards
Top Girl (Producer) - numerous awards BFI Black Filmmakers Awards. Birds Eye View. Supershorts
Search for Inspiration Gone - (Producer) - Edinburgh Film Fest. Hong Kong Film Fest
Take 90 - The Calmest Scream (Producer) D&AD Award
The Peoples Seat - David Attenborough (Producer) D&AD Award