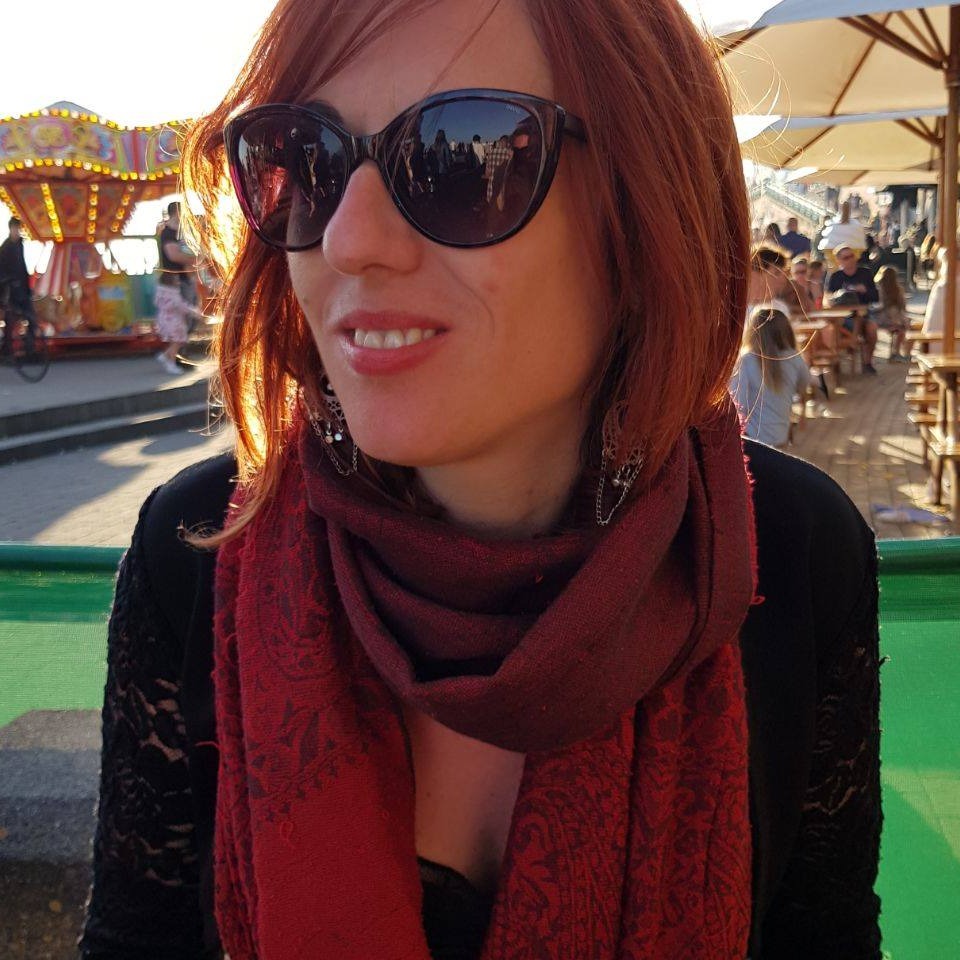 Irene Maffei
1st AD
I am an experienced 1st AD and have worked on a wide variety of feature films, drama and commercials, often involving coordination of crowds, fight scenes, driving shoots, stunt sequences, prosthetics and special effects.
I am a qualified Covid supervisor (Screen Skills, 1st Option and APA trainings completed) and 1st AD work since Covid includes feature films like "A Banquet" (Tea Shop Productions), 11 music videos for Wolf Alice (Academy Films), and more commercial and drama projects, all successfully completed under strict Covid safety protocols.  
I enjoy all the responsibilities of organisation: scheduling, coordination, time keeping and communication. With a broad practical knowledge of the various roles involved in film making, I am well aware of the vagaries of production in all its aspects and am excellent at anticipating and mitigating problems before they arrive.
I've got excellent scheduling and script breakdown skills, and I am very familiar with handling challenging shoots.
I thrive on team work and problem-solving, and am well-used to working long hours under pressure. I have been praised for my ability to maintain high morale, whilst getting the job done on schedule.
TV Commercials / Branded Content
| | | | | | | | |
| --- | --- | --- | --- | --- | --- | --- | --- |
| Date | Prod Co / Agency | Brand / Title | Type | Director | Producer | Role | Vimeo / Youtube Link |
| | | | | | | | |
| | | | | | | | |
| | | | | | | | |
| | | | | | | | |
| | | | | | | | |
| | | | | | | | |
| | | | | | | | |
| | | | | | | | |
| | | | | | | | |
| | | | | | | | |
| | | | | | | | |
| | | | | | | | |
| | | | | | | | |
| | | | | | | |
| --- | --- | --- | --- | --- | --- | --- |
| Date | Prod Co | Artist / Title | Director | Producer | Role | Vimeo / Youtube Link |
| | | | | | | |
| | | | | | | |
| | | | | | | |
| | | | | | | |
| | | | | | | |
| | | | | | | |
| | | | | | | |
| | | | | | | |
| | | | | | | |
| | | | | | | |
| | | | | | | |
| | | | | | | |
| | | | | | | |
| | | | | | | |
| --- | --- | --- | --- | --- | --- | --- |
| Date(s) | Prod Co | Title | Director | Producer | Role | Vimeo / Youtube Link |
| | | | | | | |
| | | | | | | |
| | | | | | | |
| | | | | | | |
| | | | | | | |
| | | | | | | |
| | | | | | | |
| | | | | | | |
| | | | | | | |
| | | | | | | |
| | | | | | | |
| | | | | | | |
| | | | | | | |
| | | | | | | |
| | | | | | | |
| | | | | | | |
| | | | | | | |
| | | | | | | |
| | | | | | | |
| | | | | | | |
| | | | | | | |
| | | | | | | |
| | | | | | | |
| | | | | | | |
| | | | | | | |
| | | | | | | |
| | | | | | | |
| | | | | | | |
| | | | | | | |
| | | | | | | |
| | | | | | | |
| | | | | | | |
| | | | | | | |
| | | | | | | |
| | | | | | | |
| | | | | | | |
| | | | | | | |
| | | | | | | |
| | | | | | | |
| | | | | | | |
| | | | | | | |
| | | | | | | |
| | | | | | | |
| | | | | | | |
| | | | | | | |
| | | | | | | |
| | | | | | | |
| | | | | | | |
| | | | | | | |
| | | | | | | |
| | | | | | | |
| | | | | | | |
| | | | | | | |
| | | | | | | |
| | | | | | | |
| | | | | | | |
| | | | | | | |
| | | | | | | |
| | | | | | | |
| | | | | | | |
Shorts & Personal Projects
| | | | | | | |
| --- | --- | --- | --- | --- | --- | --- |
| Date | Prod Co | Title | Director | Producer | Role | Vimeo / Youtube Link |
| | | | | | | |
| | | | | | | |
| | | | | | | |
| | | | | | | |
| | | | | | | |
| | | | | | | |
| | | | | | | |
| | | | | | | |
| | | | | | | |
| | | | | | | |
| | | | | | | |
| | | | | | | |
| | | | | | | |
| | | | | | | |
| | | | | | | |
| | | | | | | |
| | | | | | | |
| | | | | | | |
| | | | | | | |
| | | | | | | |
| | | | | | | |
| | | | | | | |
| | | | | | | |
| | | | | | | |
| | | | | | | |
| | | | | | | |
| | | | | | | |
| | | | | | | |
| | | | | | | |
| | | | | | | |
| | | | | | | |
| | | | | | | |
| | | | | | | |
| | | | | | | |
| | | | | | | |
| | | | | | | |
| | | | | | | |
| | | | | | | |
| | | | | | | |
| | | | | | | |
| | | | | | | |
| | | | | | | |
| | | | | | | |
| | | | | | | |
| | | | | | | |
| | | | | | | |
| | | | | | | |
| | | | | | | |
Languages high school diploma - top grade. Florence
Italy Graduate in Film studies at DAMS Bologna University - top grade cum laude
Production Companies Worked with
All Enquiries Productions Ltd
Bluebird Film Productions
Compos Mentis Productions
Fully Focused Productions
1st ADs Worked with as a 2nd AD
1st ADs Worked with as a Runner
Movie Magic Scheduling - Advanced
PC & Mac literate
Valid driving license
Languages: Italian (native)
French (fluent)
Passed APA Covid Assessment
Passed 1st Option Managing Covid-19 Risks
Passed 1st Option Covid Supervisor top-up course