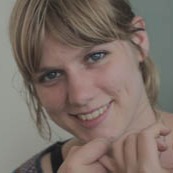 Kate Hartnoll
1st Assistant Director in Features & TV Drama
Kate Hartnoll is a London based AD with nine feature films as a 1st AD under her belt, plus numerous shorts, commercials etc.

She has international experience working in Spain, Cuba and Kosovo, a USA passport and experience working within a wide range of budgets and with a variety of formats, including 35mm and 16mm.

She is hardworking, calm under pressure, and passionate about her job.
| | | | | | | | |
| --- | --- | --- | --- | --- | --- | --- | --- |
| Date(s) | Prod Co | Title | Director | Producer | 1st AD | Role | Vimeo / Youtube Link |
| | | | | | | | |
| | | | | | | | |
| | | | | | | | |
| | | | | | | | |
| | | | | | | | |
| | | | | | | | |
| | | | | | | | |
| | | | | | | | |
| | | | | | | | |
| | | | | | | | |
| | | | | | | | |
| | | | | | | | |
| | | | | | | | |
| | | | | | | | |
| | | | | | | | |
| | | | | | | | |
TV Commercials / Branded Content
| | | | | | | | | |
| --- | --- | --- | --- | --- | --- | --- | --- | --- |
| Date | Prod Co / Agency | Brand / Title | Type | Director | Producer | 1st AD | Role | Vimeo / Youtube Link |
| | | | | | | | | |
| | | | | | | | | |
| | | | | | | | | |
| | | | | | | | | |
| | | | | | | | | |
| | | | | | | | | |
| | | | | | | | | |
| | | | | | | | | |
Shorts & Personal Projects
| | | | | | | |
| --- | --- | --- | --- | --- | --- | --- |
| Date | Prod Co | Title | Director | Producer | Role | Vimeo / Youtube Link |
| | | | | | | |
| | | | | | | |
| | | | | | | |
| | | | | | | |
| | | | | | | |
| | | | | | | |
| | | | | | | |
| | | | | | |
| --- | --- | --- | --- | --- | --- |
| Date | Prod Co | Title | Director | Producer | Role |
| | | | | | |
| | | | | | |
International Film and Television School Cuba (EICTV)
Production Companies Worked with
Movie Magic Scheduling - Advanced
Studiobinder - Advanced
Microsoft Office - Advanced
Final Draft - Advanced
Adobe Premiere Pro - Intermediate
Adobe After Effects - Intermediate
DBS Checked
First Aid Certificate
Experience with Live Streaming
Experience with Motion Capture and Greenscreen
Wide experience with Animals Children and Babies
Worked with 16mm and 35mm
Crowd Control
Passed APA Covid Assessment