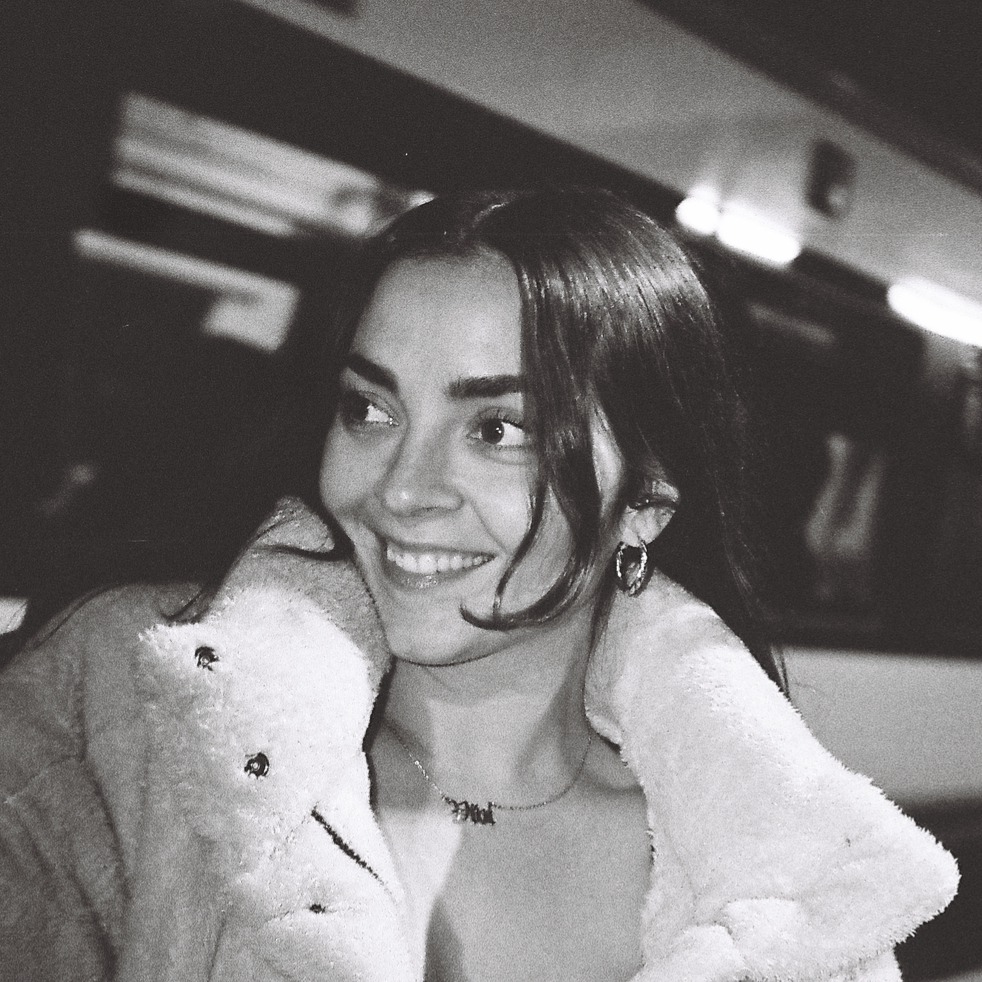 Vi La Rosa
Assistant Production Coordinator in Features & TV Drama
Hi! I'm Vi, a very organised production coordinator/junior production manager continuously looking to better myself and expand my expertise within this beautiful industry.

Over time I have had the opportunity to work in production for advertising, music videos, long form and social media content creation, both in big companies and also making no budget content collaborating with friends that were also starting their journey in the video production industry.

I'm very independent and self sufficient, capable of working on my own, but I thrive in a team environment. I love being on set and making myself available to anyone that needs a hand, doesn't matter how arduous the task is.

Hopefully I can keep on learning and creating, and it might just happen to be with you!
TV Commercials / Branded Content
| | | | | | | | |
| --- | --- | --- | --- | --- | --- | --- | --- |
| Date | Prod Co / Agency | Brand / Title | Type | Director | Producer | Role | Vimeo / Youtube Link |
| | | | | | | | |
| | | | | | | | |
| | | | | | | | |
| | | | | | | | |
| | | | | | | | |
| | | | | | | | |
| | | | | | | | |
| | | | | | | | |
| | | | | | | |
| --- | --- | --- | --- | --- | --- | --- |
| Date(s) | Prod Co | Title | Director | Producer | Role | Vimeo / Youtube Link |
| | | | | | | |
| | | | | | | |
| | | | | | | |
| | | | | | | |
| --- | --- | --- | --- | --- | --- | --- |
| Date | Prod Co | Title | Type | Director | Producer | Role |
| | | | | | | |
| | | | | | | |
| | | | | | |
| --- | --- | --- | --- | --- | --- |
| Date | Prod Co / Agency | Brand / Title | Director | Producer | Role |
| | | | | | |
| | | | | | |
| | | | | | |
| | | | | | |
| --- | --- | --- | --- | --- | --- |
| Date | Prod Co / Agency | Brand / Title | Photographer | Producer | Role |
| | | | | | |
| | | | | | |
| | | | | | |
| | | | | | |
| | | | | | |
| | | | | | | |
| --- | --- | --- | --- | --- | --- | --- |
| Date | Prod Co | Artist / Title | Director | Producer | Role | Vimeo / Youtube Link |
| | | | | | | |
| | | | | | | |
| | | | | | | |
Shorts & Personal Projects
| | | | | | | |
| --- | --- | --- | --- | --- | --- | --- |
| Date | Prod Co | Title | Director | Producer | Role | Vimeo / Youtube Link |
| | | | | | | |
2023 - Google Project Management Professional Certificate
2021 - APM Production Management Courses
2014 - 2015 ESIC Málaga Master's Degree in Marketing and Commercial Management
2010 - 2014 UCA & Stenden Hogeschool Degree in Tourism Business Management
Production Companies Worked with
Katarina Johnson-Thompson
Premier Pro - Basic
Microsoft Office Package
Keynote
Numbers
Pages
Google Suite
Google Drive
Final Draft
Microsoft and Apple software
Valid driving license
Social media management
Event production organisation and execution
Some lighting experience
Budgeting
Research
Animation
Agency Production
DPR in features
Cast agreements
Client management and customer service
Project Management
Passed APA Covid Assessment
Passed 1st Option Managing Covid-19 Risks