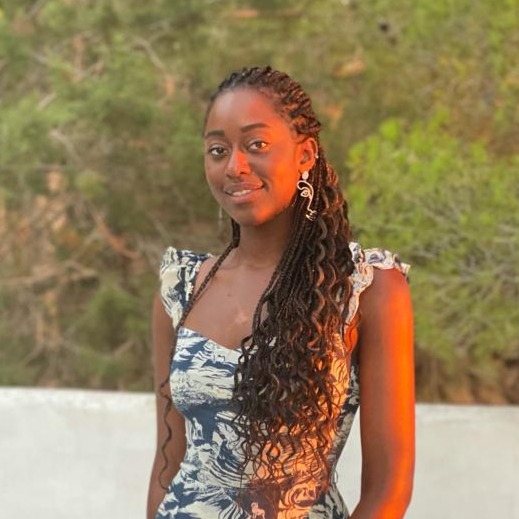 Bisi Emeruwa
Stills Production Assistant
A freelancer across several roles in production for film/stills and fashion. I have experience working with a range of small to larg-scale productions. I have a calm and positive approach to problem-solving and adapt well to my environment.
I'm skilled in administration and executive team support to ensure the efficient running of daily production operations. I also have experience in travel coordination, maintaining and monitoring budgets and expenses, team management and upholding strong communication with various clients, suppliers.
Full clean UK driving license + car, based in Central London.
| | | | | | |
| --- | --- | --- | --- | --- | --- |
| Date | Prod Co / Agency | Brand / Title | Photographer | Producer | Role |
| | | | | | |
| | | | | | |
| | | | | | |
| | | | | | |
| | | | | | |
| | | | | | |
| | | | | | |
| | | | | | |
| | | | | | |
| | | | | | |
| | | | | | |
| | | | | | |
| | | | | | |
| | | | | | |
| | | | | | |
| | | | | | |
| | | | | | |
| | | | | | |
| | | | | | |
| | | | | | |
| | | | | | |
| | | | | | |
| | | | | | |
| | | | | | |
| | | | | | |
| | | | | | |
| | | | | | |
| | | | | | | | | |
| --- | --- | --- | --- | --- | --- | --- | --- | --- |
| Date | Prod Co / Agency | Brand / Title | Type | Director | Photographer | Producer | Role | Vimeo / Youtube Link |
| | | | | | | | | |
| | | | | | | | | |
| | | | | | | | | |
| | | | | | | | | |
| | | | | | | | | |
| | | | | | | | | |
| | | | | | | | | |
| | | | | | | | | |
| | | | | | | | | |
| | | | | | | | | |
| | | | | | | | | |
| | | | | | | | | |
| | | | | | | | | |
Experiential / Live events
| | | | | | |
| --- | --- | --- | --- | --- | --- |
| Date | Prod Co / Agency | Brand / Title | Producer | Role | Vimeo / Youtube Link |
| | | | | | |
| | | | | | |
| | | | | | |
Production Companies Worked with
Photoshop - Intermediate
InDesign - Basic
Microsoft Word - Advanced
Microsoft Excel - Advanced
Adobe Lightroom - Intermediate
Adobe Photoshop - Intermediate
Valid driving license
Car owner
Location scouting
Casting
Worked with high profile models/celebrities/VIPs
Experience with young kids
Passed APA Covid Assessment
Passed the APA Masterclass - Pass