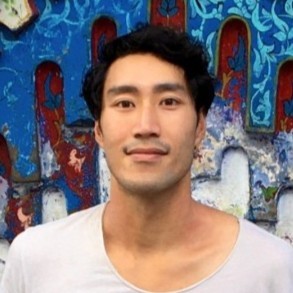 Jon Cheung
Stock Footage & Video Researcher
Jon has over 6 years' experience as a visual researcher and treatment designer. He specialises in video research for mood films, as well as image research and design for pitch decks and director treatments.

Working across a wide variety of genres in advertising, TV and film, he has developed a keen eye for compelling imagery and exciting stories. Brands he has worked on include: Adidas, Barclays, British Airways, Bvlgari, Coca-Cola, Ford, Formula E, Google, Guinness, Louis Vuitton, Heinz, Hellmann's, HSBC, Mars, M&S, Mini, Johnnie Walker, Pandora, Prada, Samsung, Selfridges, Sky, Toyota, Virgin, Volvo, and Netflix's Sex Education.

Jon is also an experienced writer, having written treatments for Dove, Louis Vuitton, and Nivea, as well as copy editing TV treatments.
TV Commercials / Branded Content
| | | | | | |
| --- | --- | --- | --- | --- | --- |
| Prod Co / Agency | Brand / Title | Type | Director | Producer | Role |
| | | | | | |
| | | | | | |
| | | | | | |
| | | | | | |
| | | | | | |
| | | | | | |
| | | | | | |
| | | | | | |
| | | | | | |
| | | | | | |
| | | | | | |
| | | | | | |
| | | | | | |
| | | | | | |
| | | | | | |
| | | | | | |
| | | | | | |
| | | | | | |
| | | | | | |
| | | | | | |
| | | | | | |
| | | | | | |
| | | | | | |
| | | | | | |
| | | | | | |
| | | | | | |
| | | | | | |
| | | | | | |
| | | | | | |
| | | | | | |
| | | | | | |
| | | | | | |
| | | | | | |
| | | | | | |
| | | | | | |
| | | | | | |
2011 – 2012 UCL: MA Philosophy - Distinction
2007 – 2010 Oxford University: BA Economics & Management - 2.1
2005 – 2007 Stanwell Comprehensive: A-Levels: English - A Maths - A Economics - A Media Studies - A
Archive
Beauty
Cars
Comedy
Drama
Fashion
Film
Food & Drink
Sport
Television
Travel
Final Cut Pro - Advanced
Premier Pro - Advanced
After Effects - Intermediate
Photoshop - Advanced
InDesign - Advanced
Keynote – Advanced
Lightroom – Advanced
Compressor – Advanced
Media Encoder – Advanced
Microsoft Office – Advanced
WordPress - Proficient
Wiredrive - Advanced
Mailchimp – Advanced
Illustrator - Proficient
Director and Editor of Music Videos
Writer for Treatments