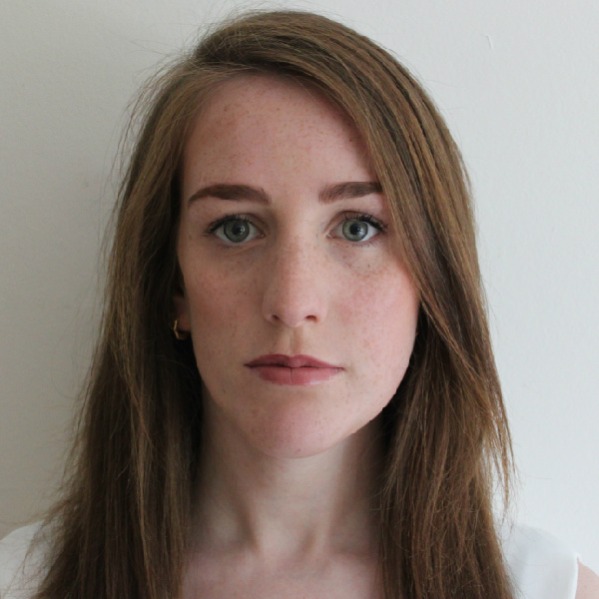 Cecilia Lacombe O'Flynn
Floor Runner
Cecilia is fully fluent in French, Italian and English and has worked on a broad range of production opportunities in London, New York, Paris, Milan, Brussels and Dublin.

Her work includes Production Coordination, Project Management and Assisting Directing in the fields of film, commercials, still/video content, fashion shows and physical/virtual events with a variety of major global and smaller independent brands.

With a background of Project Monitoring in Brussels at the European Commission's Culture & MEDIA film fund, Cecilia has a strong basis in overseeing and managing all types of projects in film, art & theatre.
Shorts & Personal Projects
| | | | | | | | |
| --- | --- | --- | --- | --- | --- | --- | --- |
| Date | Prod Co | Title | Type | Director | Producer | Role | Vimeo / Youtube Link |
| | | | | | | | |
| | | | | | | | |
| | | | | | | | |
| --- | --- | --- | --- | --- | --- | --- | --- |
| Date | Prod Co | Artist / Title | Director | Producer | 1st AD | Role | Vimeo / Youtube Link |
| | | | | | | | |
| | | | | | | | |
| | | | | | | | | |
| --- | --- | --- | --- | --- | --- | --- | --- | --- |
| Date(s) | Prod Co | Title | Type | Director | Producer | 1st AD | Role | Vimeo / Youtube Link |
| | | | | | | | | |
| | | | | | | | | |
TV Commercials / Branded Content
| | | | | | | | |
| --- | --- | --- | --- | --- | --- | --- | --- |
| Prod Co / Agency | Brand / Title | Type | Director | Producer | 1st AD | Role | Vimeo / Youtube Link |
| | | | | | | | |
| | | | | | | | |
| | | | | | | | |
| | | | | | | | |
| | | | | | | | |
| | | | | | | | |
| | | | | | | | |
| | | | | | | | |
| | | | | | | | |
| | | | | | | | |
| | | | | | | | |
Experiential / Live events
| | | | | | |
| --- | --- | --- | --- | --- | --- |
| Prod Co / Agency | Brand / Title | Director | Producer | Role | Vimeo / Youtube Link |
| | | | | | |
| | | | | | |
| | | | | | |
| | | | | | |
| | | | | | |
| | | | |
| --- | --- | --- | --- |
| Prod Co / Agency | Brand / Title | Role | Vimeo / Youtube Link |
| | | | |
| | | | |
| | | | |
| | | | |
| | | | |
| | | | |
| | | | |
| | | | |
| | | | |
| | | | |
| | | | |
| | | | |
| | | | |
| | | | |
| | | | |
| | | | |
| | | | |
| | | | |
| | | | |
| | | | |
| | | | | | |
| --- | --- | --- | --- | --- | --- |
| Client | Prod Co / Agency | Brand / Title | Director | Producer | Role |
| | | | | | |
| | | | | | |
| | | | | | |
| | | | | | |
| | | | | | |
| | | | | | |
| | | | | | |
French - Fluent spoken/written
Italian - Fluent spoken/written
Photoshop - Basic
InDesign - Basic
First-Aid trained
On-set consecutive interpretation between FR / ITA / ENG & written translation
Experience working with high-profile talent & HNWIs (Kendall Jenner / Bella Hadid / Helen Mirren / Tom Hanks
Andie MacDowell / Kelis / Aya Nakamura)
Experience working with children (4 -12 months as well as 5-16 years)
Experience with crowd wrangling on TV Drama sets.
Passed APA Covid Assessment
Passed 1st Option Managing Covid-19 Risks
Passed 1st Option Covid Supervisor top-up course