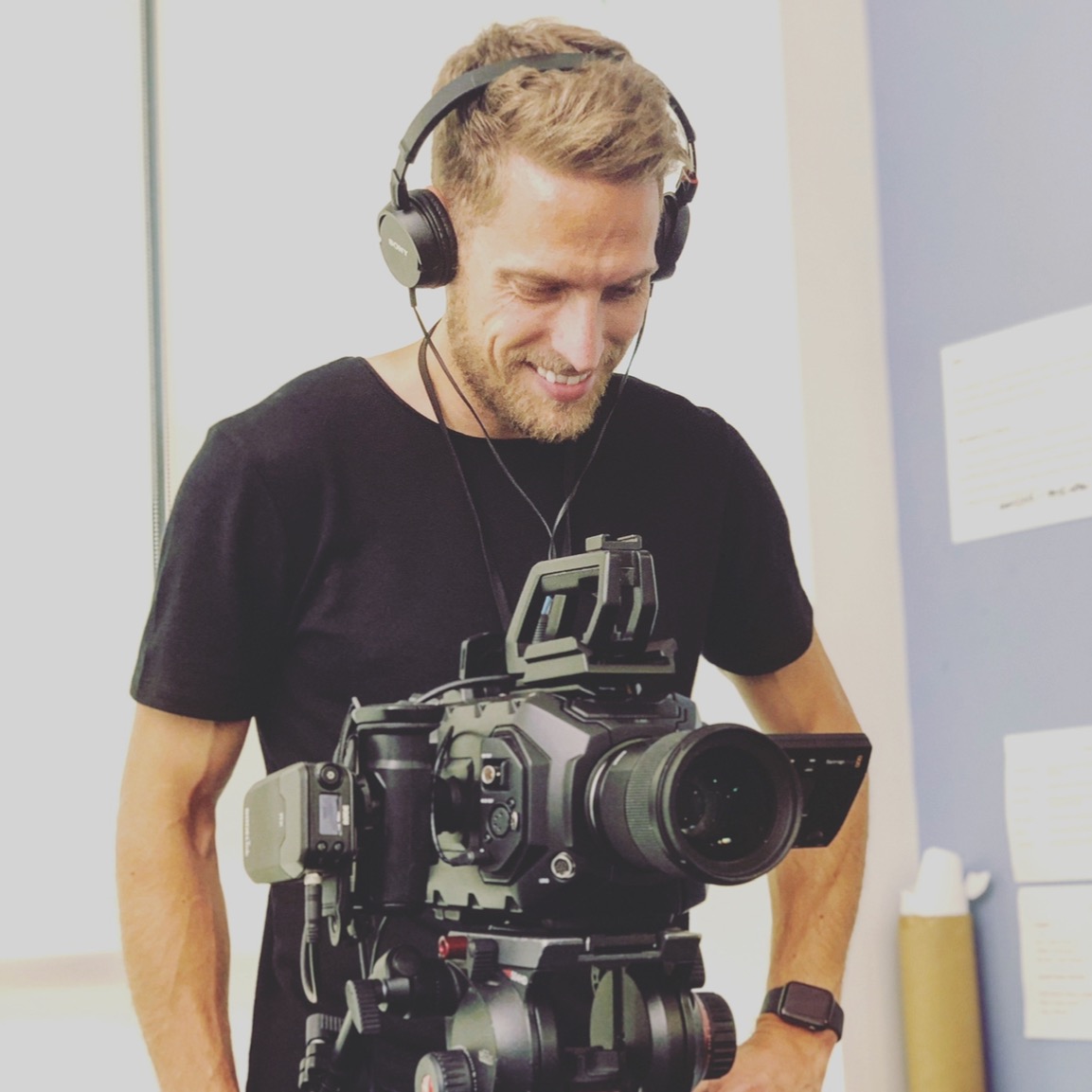 Phil Beastall
Self-shooter
Phil has over 15 years experience in the Video Production industry. He now works as a freelancer for agencies and brands as a Self Shooter, Director and Video Editor.

Phil's focus is finding the deeper story and presenting it in an emotive and unforgettable way.

In 2018, Phil's Christmas film 'Love is a Gift' was watched by over 50 million people around the world and shared over 100,000 times on social media. Phil was interviewed on ITV's This Morning and Good Morning Britain and was featured in many news and radio articles.

Off the back of this Phil was asked by Good Morning Britain to write and direct a film for their 1 million Minutes Christmas campaign. The film was received incredibly well and has helped the campaign to receive more donations than 2016 and 2017 put together.

Phil was personally asked by Lewis Capaldi to direct the music video for his number 1 single 'Someone You Loved' which starred BAFTA winner Peter Capaldi.

Phil continues to create content for clients that resonate, send a message and evoke deep emotional responses.
TV Commercials / Branded Content
| | | | | | | |
| --- | --- | --- | --- | --- | --- | --- |
| Date | Prod Co / Agency | Brand / Title | Type | Producer | Role | Vimeo / Youtube Link |
| | | | | | | |
| | | | | | | |
| | | | | | | |
| | | | | | | |
| | | | | | | |
| | | | | | | |
| | | | | | | |
| | | | | | | |
| | | | | | | |
| | | | | | | |
| | | | | | | |
| | | | | | | |
| | | | | | | |
| | | | | | | |
| | | | | | | |
| | | | | | | |
| | | | | | | |
| | | | | | | |
| | | | | | | |
| | | | | | | |
| | | | | | | |
| | | | | | | |
| | | | | | |
| --- | --- | --- | --- | --- | --- |
| Date | Prod Co / Agency | Brand / Title | Producer | Role | Vimeo / Youtube Link |
| | | | | | |
| | | | | | |
| | | | | | |
| | | | | | |
| | | | | | |
| | | | | | |
| | | | | | |
| | | | | | |
| | | | | |
| --- | --- | --- | --- | --- |
| Date | Artist / Title | Producer | Role | Vimeo / Youtube Link |
| | | | | |
| | | | | |
| --- | --- | --- | --- | --- |
| Date | Prod Co | Title | Producer | Role |
| | | | | |
Shorts & Personal Projects
| | | | | |
| --- | --- | --- | --- | --- |
| Date | Title | Producer | Role | Vimeo / Youtube Link |
| | | | | |
| | | | | |
| | | | | |
| | | | | |
| | | | | |
2:1 BA Hons Video Production
Final Cut Pro - Intermediate
Premier Pro - Advanced
After Effects - Advanced
Photoshop - Intermediate
Premiere Pro - Advanced
After Effects - Advanced
Audition - Intermediate
MS Office - Advanced
Illustrator - basic
Valid 1st AID certificate until 11/24
Valid driving license
Car owner
Writing
Directing
Director of Photography
Cinematography
Producing
Animation
Photography