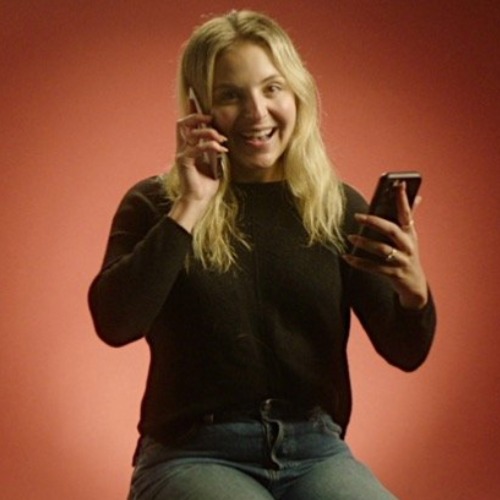 Dana Leonard
Producer / Director
I'm a California born, London based producer with over 9 years of industry experience producing across various formats that include TVC's, social content, branded content and promos, as well as long form documentaries and fact ent episodic.

Within the realm of advertising, I work both with agencies and direct to client. I've produced large scale campaigns for brands such as P&G, Vogue, Google, New York Times, Redbull, and EY.

I also enjoy working on longer format shows and documentaries. Past projects have aired on Viceland, Netflix, and Sprout.

I focus on creating stories that resonate with viewers beyond their screens. I enjoy collaborating on projects that push creative boundaries, and I always strive to have a good time while doing so!

I love to travel, and thrive working in new countries. I hold the right to work in both the UK & the US.
TV Commercials / Branded Content
| | | | | | | | |
| --- | --- | --- | --- | --- | --- | --- | --- |
| Date | Prod Co / Agency | Brand / Title | Type | Director | Producer | Role | Vimeo / Youtube Link |
| | | | | | | | |
| | | | | | | | |
| | | | | | | | |
| | | | | | | | |
| | | | | | | | |
| | | | | | | | |
| | | | | | | | |
| | | | | | | | |
| | | | | | | | |
| | | | | | | | |
| | | | | | | | |
| --- | --- | --- | --- | --- | --- | --- | --- |
| Date | Prod Co / Agency | Brand / Title | Type | Director | Photographer | Producer | Role |
| | | | | | | | |
| | | | | | | | |
| | | | | | | | |
| | | | | | | | |
Bachelor of Arts - Marquette University
Study Abroad Courses - City University in London
Production Companies Worked with
Punched in the Head Productions
Final Cut Pro - Intermediate
Premier Pro - Basic
Photoshop - Intermediate
InDesign - Basic
Microsoft Suite - Advanced
Keynote - Advanced
Google Workspace Suite - Advanced
Streamtime - Intermediate
Valid driving license
Car owner