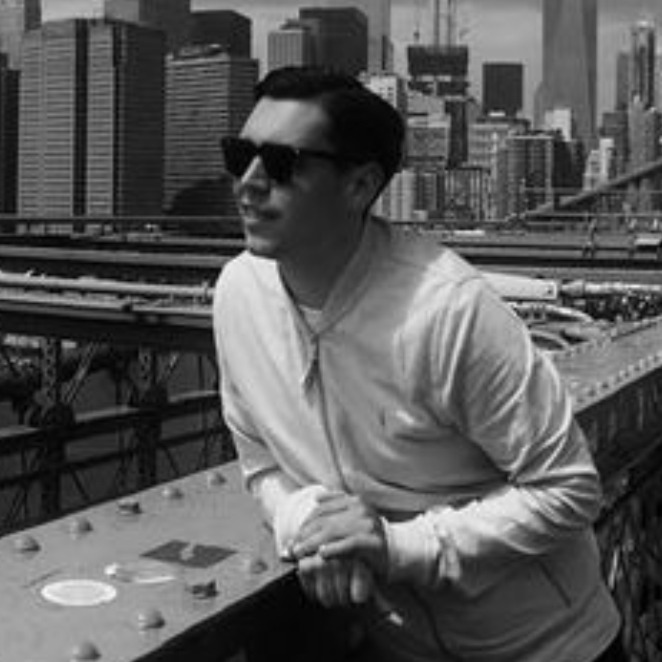 Frank Hanrahan
Producer
I am a London based freelance Producer / Line Producer / Senior Production Manager of TV Commercials, Branded Content, Corporate Films and Music Videos. I have over 15 years of experience within the industry working at both production companies & advertising agencies. During this time, I have worked on well over 150 different films, across all various mediums & formats.

My extensive experience in film production includes 'end-to-end' project management from script development and winning projects right through to delivering the finished film, with all aspects of producing in-between, as both an agency producer and as the production company producer. Often combining both roles at the same time. This has helped me obtain a full 360 understanding of production from both an agency and production co perspective. I am comfortable working across any type of budget and have worked on projects ranging from £10k to £1mill.

Above all else, I pride myself on putting craft at the very heart of every production I work on and putting everything I have into making the project as enjoyable as possible for everyone involved.
TV Commercials / Branded Content
| | | | | | | |
| --- | --- | --- | --- | --- | --- | --- |
| Date | Prod Co / Agency | Brand / Title | Type | Director | Role | Vimeo / Youtube Link |
| | | | | | | |
| | | | | | | |
| | | | | | | |
| | | | | | | |
| | | | | | | |
| | | | | | | |
| | | | | | | |
| | | | | | | |
| | | | | | | |
| | | | | | | |
| | | | | | | |
| | | | | | | |
| | | | | | | |
| | | | | | | |
| | | | | | | |
| | | | | | | |
| | | | | | | |
| | | | | | | |
| | | | | | | |
| | | | | | | |
| | | | | | | |
| | | | | | | |
| | | | | | | |
| | | | | | | |
| | | | | | | |
| | | | | | | |
| | | | | | | |
| | | | | | | |
| | | | | | | |
| | | | | | | |
| | | | | | | |
| | | | | | | |
| | | | | | | |
| | | | | | | |
| | | | | | | |
| | | | | | | |
| | | | | | | |
| | | | | | | |
| | | | | | | |
| | | | | | | |
| | | | | | | |
| | | | | | | |
| | | | | | | |
| | | | | | | |
| | | | | | | |
| | | | | | | |
Romania (Bucharest) Hungary (Budapest)
USA (New York/Las Vegas/LA/Miami)
Production Companies Worked with
Final Cut Pro - Basic
Photoshop - Basic
Microsoft 365
Experienced in Clearcast
Valid driving license
Car owner
Passed APA Covid Assessment
Passed the APA Masterclass - Distinction