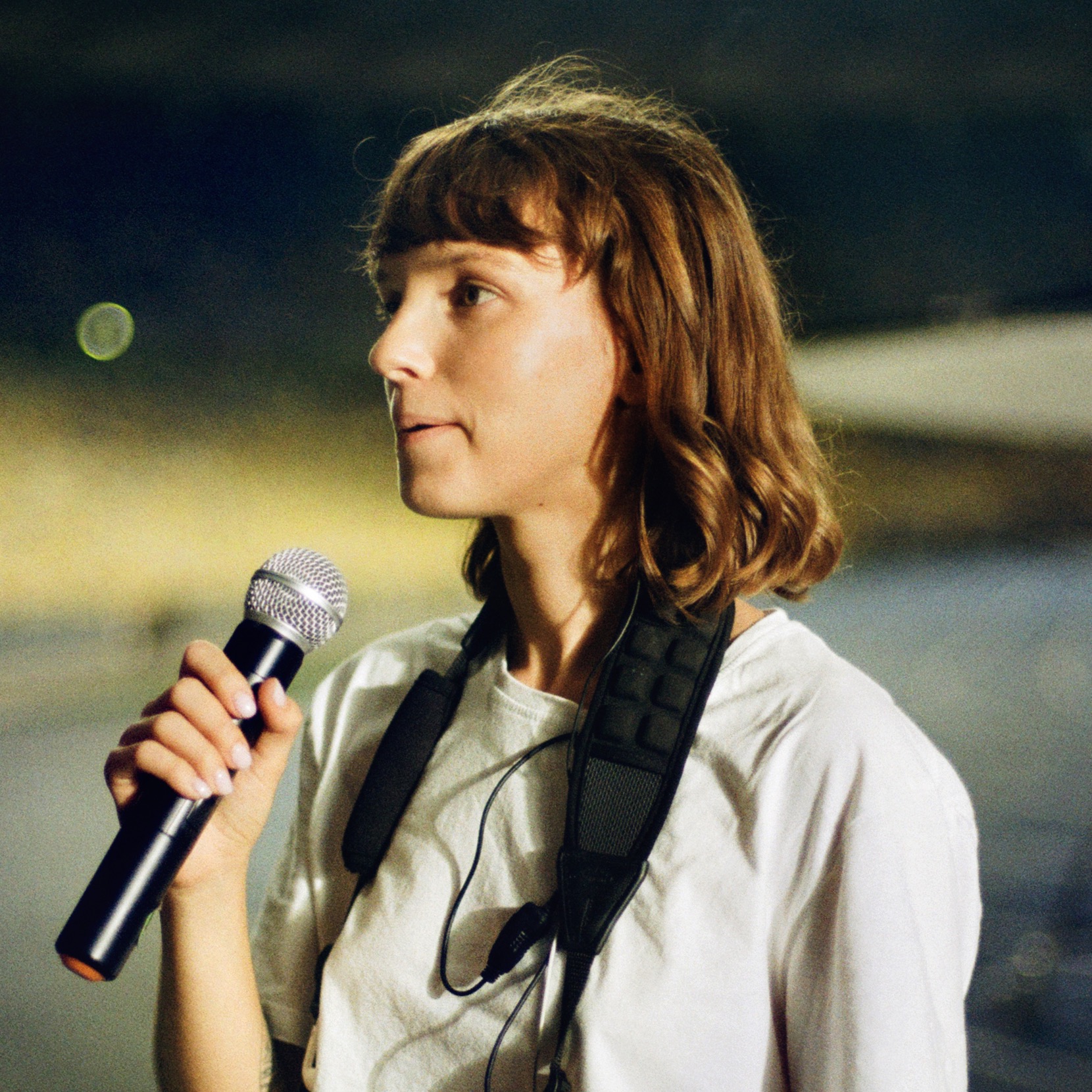 Julia Pavliuk
1st AD
I'm a Ukraine-born professional with a deep passion for the art of filmmaking.
With over a decade of experience in the advertising and film industry, I have had the opportunity to work on about a hundred productions worldwide, ranging from commercials to music videos and shorts.
I started my career as a creative agency project manager and worked my way up to become an Assistant Director and Producer. Through my extensive experience in all aspects of production and on-set filming, I have developed a keen eye for detail, ensuring that no part of the creative process is overlooked.
TV Commercials / Branded Content
| | | | | | | |
| --- | --- | --- | --- | --- | --- | --- |
| Prod Co / Agency | Brand / Title | Type | Director | Producer | Role | Vimeo / Youtube Link |
| | | | | | | |
| | | | | | | |
| | | | | | | |
| | | | | | | |
| | | | | | | |
| | | | | | | |
| | | | | | | |
| | | | | | | |
| | | | | | | |
| | | | | | | |
| | | | | | | |
| | | | | | | |
| | | | | | | |
| | | | | | | |
| | | | | | | |
| | | | | | | |
| | | | | | | |
| | | | | | | |
| | | | | | | |
| | | | | | | |
| | | | | | | |
| | | | | |
| --- | --- | --- | --- | --- |
| Prod Co | Title | Director | Producer | Role |
| | | | | |
| | | | | | |
| --- | --- | --- | --- | --- | --- |
| Prod Co | Artist / Title | Director | Producer | Role | Vimeo / Youtube Link |
| | | | | | |
| | | | | | |
| | | | | | |
| | | | | | |
Shorts & Personal Projects
| | | | | | |
| --- | --- | --- | --- | --- | --- |
| Prod Co | Title | Director | Producer | Role | Vimeo / Youtube Link |
| | | | | | |
| | | | | | |
| | | | | | |
2008 - 2012 National Technical University Of Ukraine *Bachelor of Biomedical Engineering*
2022 - 2023 School of visual arts Shcrab *Course The history and theory of Art*
Production Companies Worked with
1st ADs Worked with as a 2nd AD
Microsoft Suite - Advanced
Pages/Keynote/Numbers - Advanced
Fuzzlecheck Scheduling - Advanced
Movie Magic Scheduling - Intermediate
iMovie - Basic
Photoshop - Basic
inDesign - Basic
Valid driving license
Car owner
Working with celebrities / large crowds / children / animals / stunts
Tracking vehicles/ Russian Arm ( U-Craine from now) / Drones/ Road control/ Sea (boat to boat)/ Underwater tanks
Motion control
Pyrotechnics
Passed APA Covid Assessment
O2 "Every Home" Serviceplan Munich 2022 / ADC AWARDS - GOLD CUBE: Craft in Motion. Film. Visual Effects / The ANDYs Shortlist - Film Craft Visual Effects/ D&AD awards - Shortlisted for Production Design Clio Awards - Shortlisted Film Craft Visual Effects / Berlin commercial award - Shortlisted for Film Craft: Casting. Cinematography. Direction. Vfx. Animation
Short film "Phase" 2021 / Molodist International Film Festival - Nominee Best National Short Film / UIFF «Ukraina! Festiwal Filmowy" - Winner Best short film
GoJek "The Flow" Agency: Forsman & Bodenfors Singapore 2020 / Epica Awards Bronze / The One Show - Shortlisted for the Best Production Design
Borjomi "Voice of Water. The First Audioidentitiy Of Natural Ukrainian Water" isdgroup 2019 / Epica Awards Bronze - Branded Content & Music Video/ Effie Awards Ukraine - Gold: Film Craft: Sound Design & Use of Music. Silver: Film Innovation & Cinematography
Morshynska. Inhale – Exhale. Fedoriv Ukraine 2019/ Effie Awards Ukraine - Silver: Film Craft & Sound Design. Bronze: Film Craft& Direction
Klarna "Smooth Scenarios" SNASK Sweden 2020/ Kyiv International Advertising Festival - Film Craft: The Best Work