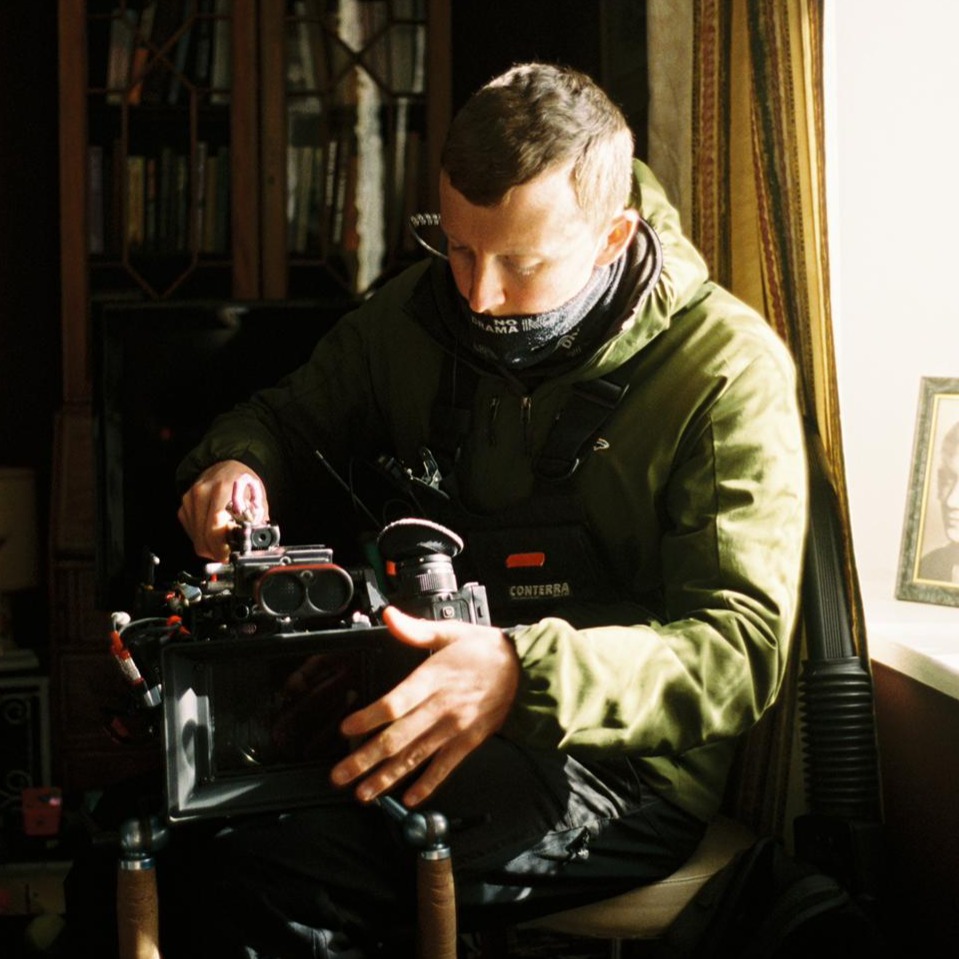 Danny Strasser
Camera Assistant
Hi! I am a Camera Assistant, and have been working in the industry for 5 years now! Originally from Edinburgh, I moved to London to continue my career.
Over my 5 years I have worked with a variety of equipment including Arri, Panavision, Sony, RED, Panasonic camera bodies and a variety of lenses including Leica, Sony, Arri, P&S and Zeiss.
My experience also spans across feature films, high end TV, corporate commercials, music videos and independent projects as well, working with some incredible crews along the way!
I am always excited to work with new crews, new equipment, and new environment, and am always happy to travel for any sort of work.
TV Commercials / Branded Content
| | | | | | | | | |
| --- | --- | --- | --- | --- | --- | --- | --- | --- |
| Date | Prod Co / Agency | Brand / Title | Type | Director | Producer | DOP | Role | 1st AC |
| | | | | | | | | |
| | | | | | | | | |
| | | | | | | | | |
| | | | | | | | | |
| | | | | | | | | |
| | | | | | | | | |
| | | | | | | | | |
| | | | | | | | | |
| | | | | | | | | |
| | | | | | | | | |
| --- | --- | --- | --- | --- | --- | --- | --- | --- |
| Date(s) | Prod Co | Title | Type | Director | Producer | DOP | Role | 1st AC |
| | | | | | | | | |
| | | | | | | | | |
| --- | --- | --- | --- | --- | --- | --- | --- | --- |
| Date(s) | Prod Co | Title | Type | Director | Producer | DOP | Role | 1st AC |
| | | | | | | | | |
| | | | | | | | | |
| | | | | | | | | |
| | | | | | | | | |
| | | | | | | | | |
| | | | | | | | | |
| | | | | | | | |
| --- | --- | --- | --- | --- | --- | --- | --- |
| Date | Prod Co / Agency | Brand / Title | Director | Producer | DOP | Role | 1st AC |
| | | | | | | | |
| | | | | | | | |
| | | | | | | | |
| | | | | | | | |
| | | | | | | | |
| --- | --- | --- | --- | --- | --- | --- | --- |
| Date | Prod Co | Artist / Title | Director | Producer | DOP | Role | 1st AC |
| | | | | | | | |
| | | | | | | | |
| | | | | | | | |
| | | | | | | | | |
| --- | --- | --- | --- | --- | --- | --- | --- | --- |
| Date | Prod Co | Title | Type | Director | Producer | DOP | Role | 1st AC |
| | | | | | | | | |
| | | | | | | | |
| --- | --- | --- | --- | --- | --- | --- | --- |
| Date(s) | Prod Co | Title | Director | Producer | DOP | Role | 1st AC |
| | | | | | | | |
| | | | | | |
| --- | --- | --- | --- | --- | --- |
| Date | Prod Co / Agency | Brand / Title | Type | Role | 1st AC |
| | | | | | |
Shorts & Personal Projects
| | | | | | | | | |
| --- | --- | --- | --- | --- | --- | --- | --- | --- |
| Date | Prod Co | Title | Type | Director | Producer | DOP | Role | 1st AC |
| | | | | | | | | |
Stewart's Melville College - Edinburgh
University of Aberdeen
Premier Pro - Basic
Shotput Pro
Microsoft Word
Microsoft Excel
Microsoft Sheets
MicrosoftDocs
Valid driving license
Car owner
Passed APA Covid Assessment