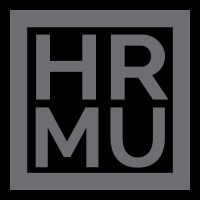 Helen Ridgeway
Hair & Make-up Artist in Features & TV Drama
A focused and pro-active Make-Up Artist and Hairstylist with a strong commercial awareness in a wide range of fields within this industry as well as extensive management experience within this profession.

Over 20 years' experience within the TV, Film and Theatre industries as a Make-Up Artist and Hairstylist working successfully on a range of popular television dramas and West End theatre productions. Nine years' experience working within the fashion industry as a Make Artist/Hairstylist Manager for one of the world's leading fashion websites. Producing and leading high-performance Make-Up Artist/Hairstylist teams to create world class imagery for the e-commerce site.

I am a highly motivated individual, working well on my own and equally as part of a team. I'm someone who enjoys a challenge, applies sound judgement, planning and execution whilst always maintaining the highest standard of professionalism. I have excellent communication together with a flexible approach to my work; focused and enthusiastic in everything I do and have always achieved my goals with a good deal of success.

A creative thinker and complex problem solver. Versatile, organised with the highest attention to detail. Personable and approachable with strong leadership skills who focuses on delivering in high pressured environments and adapting well to rapid change. A team player with a wealth of experience in a variety of Make-Up and Hair sectors.
| | | | | | | |
| --- | --- | --- | --- | --- | --- | --- |
| Prod Co | Title | Type | Director | Producer | HMU Designer | Role |
| | | | | | | |
| | | | | | | |
| | | | | | | |
| | | | | | | |
| | | | | | | |
| | | | | | | |
| | | | | | | |
| | | | | | | |
| | | | | | | |
| | | | | | | |
| | | | | | | |
| | | | | | | |
| | | | | | | |
| | | | | | | |
| | | | | | | |
| | | | | | | |
| | | | | | | |
| | | | | | | |
| | | | | | | |
| | | | | | | |
| | | | | | | |
| | | | | | | |
| | | | | | | |
| | | | | | | |
TV Commercials / Branded Content
| | | | | | |
| --- | --- | --- | --- | --- | --- |
| Prod Co / Agency | Brand / Title | Type | HMU Designer | Role | Vimeo / Youtube Link |
| | | | | | |
| | | | | | |
| | | | | | |
| | | | | | |
| | | | | | |
| | | | | | |
| | | | | | |
| | | | | | |
| | | | | | |
| | | | | | |
| | | | | | |
| | | | | | |
| | | | | | |
| | | | | | |
| | | | | | |
| | | | |
| --- | --- | --- | --- |
| Prod Co / Agency | Brand / Title | HMU Designer | Role |
| | | | |
| | | | |
| | | | |
| | | | |
| | | | |
| | | | |
| --- | --- | --- | --- |
| Prod Co | Title | HMU Designer | Role |
| | | | |
| | | | |
| | | | |
Shorts & Personal Projects
Various from popular television drama
Skillset London Refresher/Advance Period Hair course
Skillset London Wig design and management course
Skillset London Prosthetics and Make-up course
Screen Yorkshire Leeds High Definition Make-up Training
Skillset London Airbrushing Techniques Training
Intuitions Hairdressing College Harrogate Refresher training in hairdressing techniques
Knowsley College Liverpool Cert in Barbering
University of Salford Manchester BA (Hons) in Television and Radio
York College York A Level in Communication Studies
Norfolk College Kings Lynn BTEC National Diploma in Media Make-up and Design with Distinction Diploma in Hairdressing
Manor CE School York 10 GCSEs
Television
Film
Corporate and Commercial
Events
Fashion
Theatre
Beauty
Various from popular Television Drama
Valid driving license
Car owner
Make-up Hairdressing Barbering Airbrushing Grooming Wigs Period hair and make-up Prosthetics Tattoo cover Facial hair
Passed APA Covid Assessment