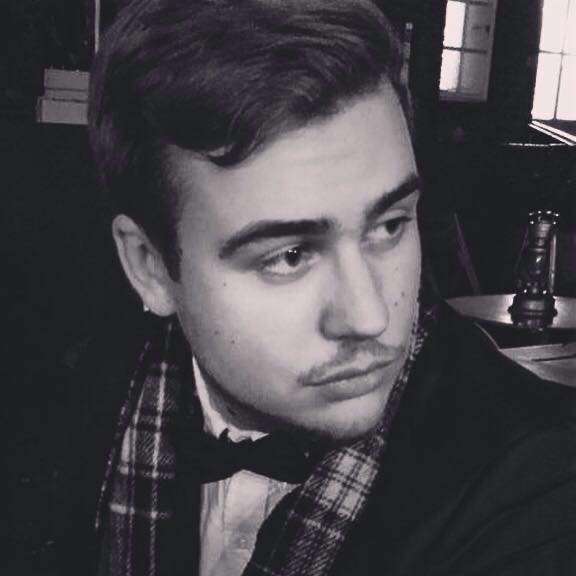 Paddy McLoughlin
Location Manager
A passionate and well-travelled Location Manager + Scout with extensive commercials, High End TV and film experience, Paddy is a 7 year broadcast industry veteran with a diverse bank of contacts and bases across the UK, including Manchester and Bristol as well as his current hometown London.

Paddy began building a strong background in PR & advertising when he entered the City of London as a junior strategic communications executive after earning his 2:1 degree in Economics, for which he spent 4 years studying in Bristol and India. After spending time at some of the top PR and advertising agencies across London (including adam&eveDDB), he realised that his true passions lay with film crews and the excitement of working on shoots.

A rich academic and cultural background informs everything that Paddy contributes and he is comfortable operating in any part of the world and building rapport with anyone he meets. He has strong relationships with local authorities and film offices across the UK as well as the Metropolitan Police and others. His current goal is to continue building his reputation as a leading Location Manager of the UK industry who can be trusted to deliver the finest tailored locations without any logistical setbacks.
| | | | | | | | |
| --- | --- | --- | --- | --- | --- | --- | --- |
| Date | Agency | Brand / Title | Type | Director | Producer | Role | Vimeo / Youtube Link |
| | | | | | | | |
| | | | | | | | |
| | | | | | | | |
| | | | | | | | |
| | | | | | | | |
| | | | | | | | |
| | | | | | | | |
| | | | | | | | |
| | | | | | | | |
| | | | | | | | |
| | | | | | | | |
| | | | | | | | |
| | | | | | | | |
| | | | | | | | |
| | | | | | | | |
| | | | | | | | |
| --- | --- | --- | --- | --- | --- | --- | --- |
| Date | Prod Co | Title | Artist / Title | Director | Producer | Role | Vimeo / Youtube Link |
| | | | | | | | |
| | | | | | | | |
| | | | | | | | |
| | | | | | | | | |
| --- | --- | --- | --- | --- | --- | --- | --- | --- |
| Date(s) | Prod Co | Title | Type | Director | Producer | Role | Location Manager | Vimeo / Youtube Link |
| | | | | | | | | |
| | | | | | | | | |
| | | | | | | | | |
| | | | | | | | | |
| | | | | | | | | |
| | | | | | | | | |
| | | | | | | | | |
2:1 Bachelor of Arts Degree in Economics (Money Banking & Finance) from University of the West of England Bristol
Microsoft Excel - Intermediate
Sage - Basic
Xero - Basic
Digital Purchase Order - Advanced
EzyPO - Advanced
Valid driving license
Car owner
Production Management
Camera Operation