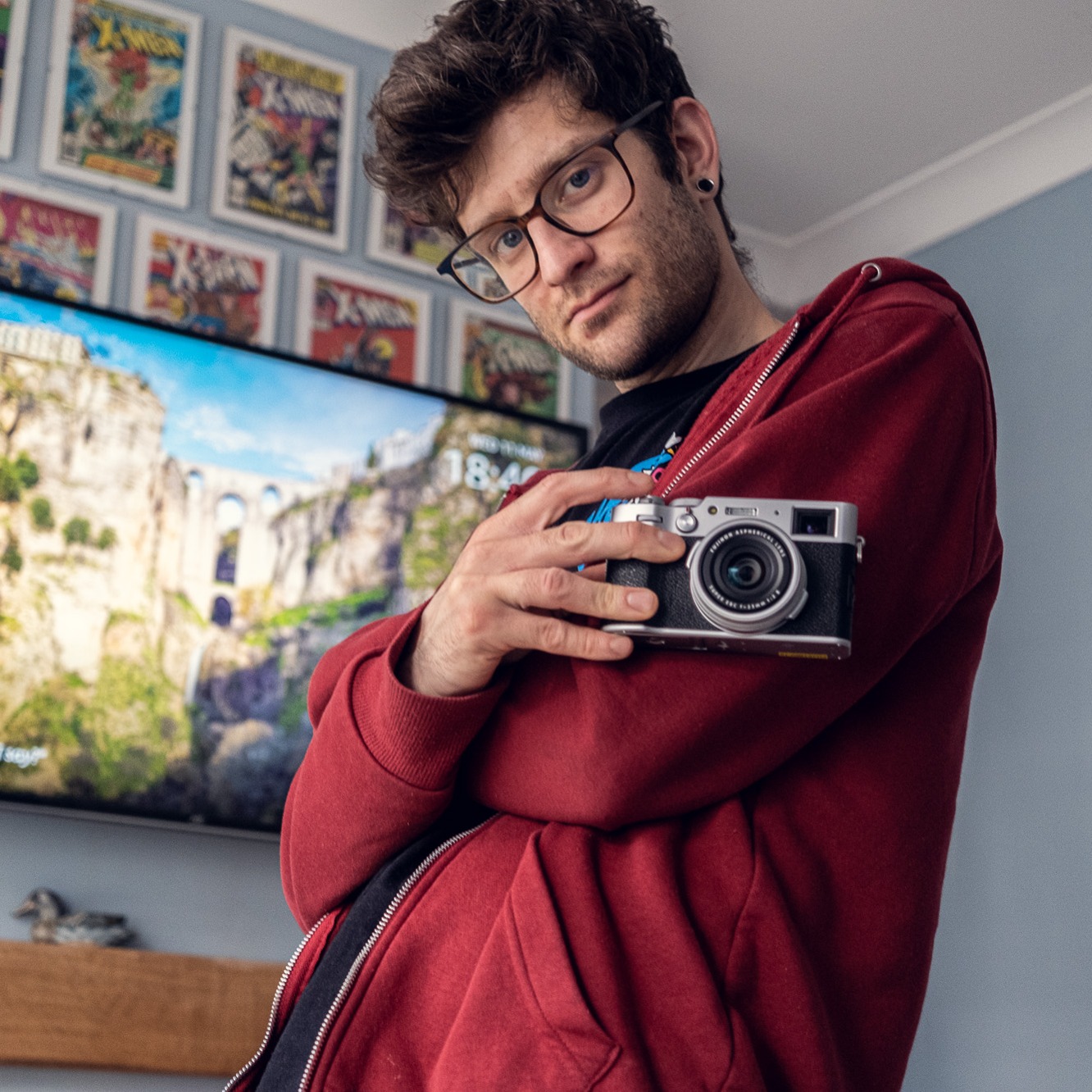 Patrick Larder
Photographer
I am Patrick Larder: Still Life Photographer. My work is bold, creative and technically precise.

I've worked as the in-house photographer for Mother London Ad agency, and full time as a homeware and then fashion photographer for John Lewis. Over my 10 year career I've shot model fashion, portraits, behind the scenes, events and lifestyle shoots but right now I specialise in creative still life shooting cosmetics, fragrances, food and drinks! Brands I've worked with include Gucci, Armani, Tom Ford, Big Dick's Hot Sauce, Sauvage Boots, Charlotte Tilbury, Pimp my Gin and Dyson.

I'm inspired by vintage Comic books, Neo Traditional tattooing and modern art works. I love to experiment in the studio with test shoots and personal projects to keep the ideas flowing and continually increase my technical abilities.
| | | | | |
| --- | --- | --- | --- | --- |
| Date | Prod Co / Agency | Brand / Title | Producer | Role |
| | | | | |
| | | | | |
| | | | | |
| | | | | |
| | | | | |
| | | | | |
| | | | | |
| | | | | |
| | | | | |
| | | | | |
| | | | | |
| | | | | |
| | | | | |
| | | | | |
| | | | | |
| | | | | |
| | | | | | | |
| --- | --- | --- | --- | --- | --- | --- |
| Date | Prod Co / Agency | Brand / Title | Type | Director | Producer | Role |
| | | | | | | |
| | | | | | | |
| | | | | | | |
| | | | | | | |
| | | | | | | |
| | | | | | | |
| | | | | | | |
| | | | | | | |
| | | | | | | |
| | | | | | | |
| | | | | | | |
| | | | | | | |
| | | | | | | |
| | | | | | | |
| | | | | | | |
| | | | | | | |
| | | | | | | |
| | | | | | | |
| | | | | | | |
Experiential / Live events
| | | | | |
| --- | --- | --- | --- | --- |
| Date | Prod Co / Agency | Brand / Title | Producer | Role |
| | | | | |
| | | | | |
| | | | | |
| | | | | |
Shorts & Personal Projects
| | | | | |
| --- | --- | --- | --- | --- |
| Date | Title | Type | Director | Role |
| | | | | |
| | | | | |
| | | | | |
Central St. Martin's - Creative Photography
University of Southampton - English Literature BA HONS 2:1
Production Companies Worked with
Photographers Worked with
Photoshop - Advanced
Capture One Pro - Advanced Lightroom - Intermediate