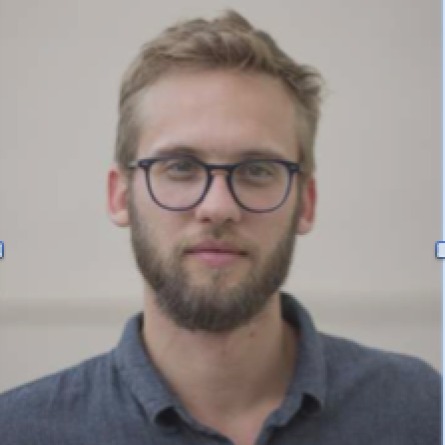 Thiago Gregory
Casting Researcher
I'm an experienced casting producer with a decade of expertise under my belt. My forte lies in discovering "real people" contributors for various projects, and I have a knack for unearthing remarkable stories and unique profiles, no matter how niche they may be. I achieve this through a combination of social media scouting, news article research, and street casting.

Throughout my career, I've been hands-on in every aspect of finding the right talent, from brainstorm and initial research to in-person shoot days. My top priority is creating a comfortable and professional environment during the casting process, ensuring that both talent and the production team feel at ease. Building strong relationships with the cast is an integral part of my approach, consistently leading me to discover exceptional individuals for my projects.

In addition to working with "real people", I'm equally savvy using Spotlight and similar platforms to find actors and performers as well as uncovering new talents on social media and with agents. For many years I've been producing breakdowns and more recently receiving and editing self-tapes.


Furthermore, I have a proven track record of handling sensitive subjects with care and empathy. This skill is essential when working with both "real people" and actors/models, allowing me to navigate complex topics or intimate scenes professionally and compassionately.

So, if you're looking for a casting wizard who can unearth hidden gems, you've found your casting guru right here. Let's create some unforgettable stories and have a blast doing it!
TV Commercials / Branded Content
| | | | | | | | |
| --- | --- | --- | --- | --- | --- | --- | --- |
| Prod Co / Agency | Brand / Title | Type | Director | Casting Director | Producer | Role | Vimeo / Youtube Link |
| | | | | | | | |
| | | | | | | | |
| | | | | | | | |
| | | | | | | | |
| | | | | | | | |
| | | | | | | | |
| | | | | | | | |
| | | | | | | | |
| | | | | | | | |
| | | | | | | | |
| | | | | | | | |
| | | | | | | | |
| | | | | | | | |
| | | | | | | | |
| | | | | | | | |
| | | | | | | | |
| | | | | | | | |
| | | | | | | | |
| | | | | |
| --- | --- | --- | --- | --- |
| Prod Co / Agency | Brand / Title | Type | Producer | Role |
| | | | | |
| | | | | |
| | | | | |
| | | | | |
| | | | | |
| | | | | |
| | | | | |
| | | | | | | | |
| --- | --- | --- | --- | --- | --- | --- | --- |
| Prod Co | Title | Artist / Title | Director | Casting Director | Producer | Role | Vimeo / Youtube Link |
| | | | | | | | |
| | | | | | | | |
| | | | | | |
| --- | --- | --- | --- | --- | --- |
| Prod Co / Agency | Brand / Title | Director | Casting Director | Producer | Role |
| | | | | | |
| | | |
| --- | --- | --- |
| Prod Co / Agency | Brand / Title | Role |
| | | |
| | | |
Music video
TVC
Factual
Obs-doc
Game show
Food
Business