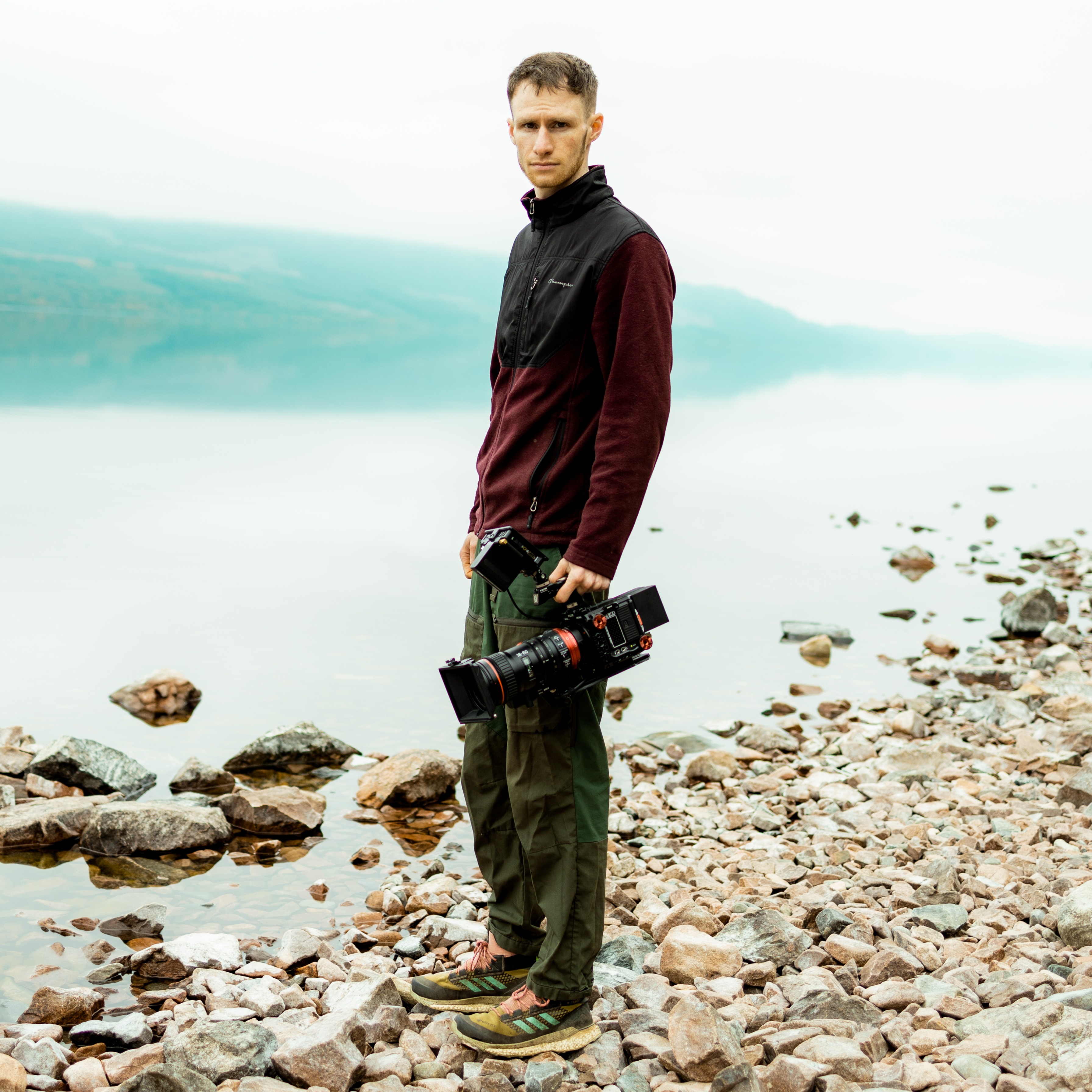 Liam Moss
Self-shooter
Liam is a filmmaker and cinematographer that specialises in working in the outdoors and the extreme sports. He has been refining his craft over the past decade working on commercials, branded content, documentaries and events coverage across a wide range of industries.

He has had the opportunity to work all over the world including North America, Central Europe, Australia, and Papua New Guinea. He has done so as Director / DP / Camera Operator / Editor /Colourist in small crews but also as a Self Shooter.

Liam has full vaccination status, Irish passport (Free transit within Europe), eTA for Canada, USA i-VISA holder and holds a full, clean UK driving license.

Awaiting training to become a fully licensed drone operator, currently when operating drones for shoots he flies under the A3 Open Category. Watch this space!
| | | | | |
| --- | --- | --- | --- | --- |
| Date(s) | Prod Co | Title | Type | Role |
| | | | | |
TV Commercials / Branded Content
| | | | | | | |
| --- | --- | --- | --- | --- | --- | --- |
| Date | Prod Co / Agency | Brand / Title | Type | Producer | Role | Vimeo / Youtube Link |
| | | | | | | |
| | | | | | | |
| | | | | | | |
| | | | | | | |
| | | | | | | |
| | | | | | | |
| | | | | | | |
| | | | | | | |
| | | | | | | |
| | | | | | | |
| | | | | | | |
| | | | | | | |
| | | | | | | |
| | | | | | | |
| | | | | | | |
| | | | | | | |
| | | | | | |
| --- | --- | --- | --- | --- | --- |
| Date | Prod Co | Title | Producer | Role | Vimeo / Youtube Link |
| | | | | | |
| | | | | | |
| | | | | | |
| | | | | |
| --- | --- | --- | --- | --- |
| Date | Artist / Title | Producer | Role | Vimeo / Youtube Link |
| | | | | |
| | | | | |
| | | | | | |
| --- | --- | --- | --- | --- | --- |
| Date(s) | Prod Co | Title | Producer | Role | Vimeo / Youtube Link |
| | | | | | |
| | | | | | |
| | | | | | |
| | | | | | |
| | | | | |
| --- | --- | --- | --- | --- |
| Date(s) | Prod Co / Agency | Brand / Title | Producer | Role |
| | | | | |
BA in Digital Film & TV production from the Royal Conservatoire of Scotland
Final Cut Pro - Basic
Premier Pro - Advanced
After Effects - Basic
Photoshop - Basic
Davinci Resolve Studio
Lightroom
Valid driving license
Car owner
Video Assist Operator