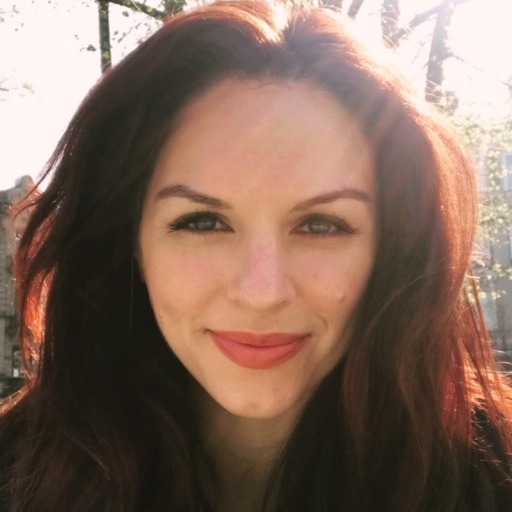 Rebecca Gower
Producer / Director
Rebecca Gower is a freelance producer and director working in branded & social content, documentaries and commercials. She often integrates her other skillsets of script writing and concept development/creative into these roles. Stop motion animation is a passion of hers and some of her projects are within this medium, utilising her animator and prop making skills.
Rebecca has experience working in livestream production team, leading the VTs from scripting to overseeing the fast turn around edits.
Rebecca's ten years experience, as a director as PD has given her the opportunity to work for a variety of different brands. From beauty, working with kids, travel, food & drink, charity, medicine, banking, motors and more.
TV Commercials / Branded Content
| | | | | | | |
| --- | --- | --- | --- | --- | --- | --- |
| Prod Co / Agency | Brand / Title | Type | Director | Producer | Role | Vimeo / Youtube Link |
| | | | | | | |
| | | | | | | |
| | | | | | | |
| | | | | | | |
| | | | | | | |
| | | | | | | |
| | | | | | | |
| | | | | | | |
| | | | | | | |
| | | | | | | |
| | | | | | | |
| | | | | | | |
| | | | | | | |
| | | | | | | |
| | | | | | | |
| | | | | | | |
| | | | | | | |
| | | | | | | |
| | | | | | | |
| | | | | | | |
| | | | | | | |
| | | | | | | |
| | | | | | | |
| | | | | | | |
| | | | | | | |
| | | | | | | |
| | | | | | | |
| | | | | | | |
| | | | | | | |
| | | | | | | |
| | | | | | | |
| | | | | | | |
| | | | | | | |
| | | | | | | |
| | | | | | | |
| | | | | | | |
| | | | | | | |
| | | | | | | |
| | | | | | | |
| | | | | | | |
| | | | | | | |
| | | | | | | |
| | | | | | | |
| | | | | | | |
| | | | | | | |
| | | | | | | |
| | | | | | | |
| | | | | | | |
| | | | | | | |
| | | | | | | |
| | | | | | | |
| | | | | | | |
| | | | | | | |
| | | | | | | |
| | | | | | | |
| | | | | | | |
| | | | | | | |
| | | | | | | |
| | | | | | | |
| | | | | | | |
| | | | | | | |
| | | | | | | |
| | | | | | | |
| | | | | | | |
| | | | | | | |
| | | | | | | |
| | | | | | | |
| | | | | | | |
| | | | | | | |
| | | | | | | |
| | | | | | | |
| | | | | | | |
| | | | | | | |
| | | | | | | |
| | | | | | | |
| | | | | | | |
| | | | | | | |
| | | | | | | |
| | | | | | | |
| | | | | | | |
| | | | | | | |
| | | | | | | |
| | | | | | | |
| | | | | | | |
| | | | | | | |
| | | | | | | |
| | | | | | | |
| | | | | | | |
| | | | | | | |
| | | | | | | |
| | | | | | | |
| | | | | | | |
| | | | | | | |
| | | | | | | |
| | | | | | | |
| | | | | | | |
| | | | | | | |
| | | | | | | |
| | | | | | | |
| | | | | | | |
| | | | | | | |
| | | | | | | |
| | | | | | | |
| | | | | | | |
| | | | | | | |
| | | | | | | |
| | | | | | | |
| | | | | | | |
| | | | | | | |
| | | | | | | |
| | | | | | | |
| | | | | | | |
| | | | | | |
| --- | --- | --- | --- | --- | --- |
| Prod Co / Agency | Brand / Title | Type | Producer | Role | Vimeo / Youtube Link |
| | | | | | |
| | | | | | |
| | | | | | |
| | | | | | |
| | | | | | |
| | | | | |
| --- | --- | --- | --- | --- |
| Prod Co / Agency | Brand / Title | Director | Producer | Role |
| | | | | |
| | | | | |
| | | | | |
| | | | | |
| | | | | |
| | | | | |
| --- | --- | --- | --- | --- |
| Prod Co / Agency | Brand / Title | Producer | Role | Vimeo / Youtube Link |
| | | | | |
| | | | | |
| | | | | |
| | | | | |
| | | | | |
| | | | | |
| | | | | |
| | | | | |
| | | | | |
| | | | | |
| | | | | |
| | | | | |
| | | | | |
| | | | | |
| | | | | |
| | | | | |
| | | | | |
| | | | | |
| | | | | |
| | | | | |
| | | | | |
| | | | | |
| | | | | |
| | | | | |
| | | | | |
| | | | | |
| | | | | |
| | | | | |
| | | | | |
Experiential / Live events
| | | | |
| --- | --- | --- | --- |
| Prod Co / Agency | Brand / Title | Role | Vimeo / Youtube Link |
| | | | |
| | | | |
| | | | |
| | | | |
| | | | |
| --- | --- | --- | --- |
| Prod Co | Title | Role | Vimeo / Youtube Link |
| | | | |
| | | | |
1st Class Honours Degree - Film Studies - Kingston University 2009
Final Cut Pro - Basic
Premier Pro - Basic
Photoshop - Basic
Experienced in Clearcast
Scriptwriting
Concept Development
Stop Motion Animator
Prop Maker