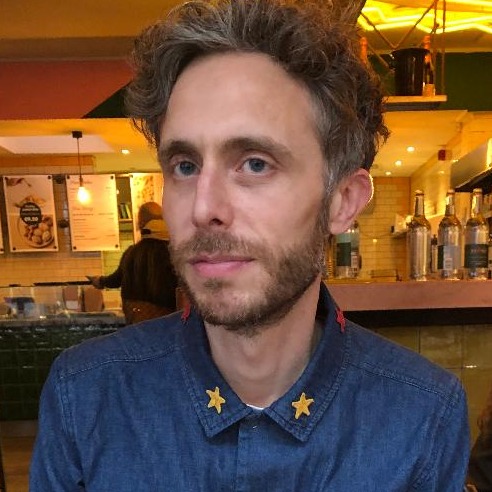 Oliver Johnson
Image Researcher
Oliver has over seven years experience as a visual researcher and treatment writer/designer for TVC's, mood films, documentaries and pitch decks/director's treatments.

As well as sourcing footage, Oliver also has extensive experience licensing content from large stock libraries to independent content creators, with an increasing focus on UGC content.

He has worked on numerous commercial projects for clients including Adidas, Amstel, BBC, Bentley, Boots, British Airways, BT, Captain Morgan, Disney, Formula E, Google, Mini, M&S, Lloyds, Nike, Samsung, Speedo, TikTok and The F.A.

Having worked as a script reader, writing coverage for both Working Title and Tiger Aspect, and writing and directing a number of short films, has shaped an understanding of what really makes a story come to life.
TV Commercials / Branded Content
| | | | |
| --- | --- | --- | --- |
| Prod Co / Agency | Brand / Title | Producer | Role |
| | | | |
| | | | |
| | | | |
| | | | |
| | | | |
| | | | |
| | | | |
| | | | |
| | | | |
| | | | |
| | | | |
| | | | |
| | | | |
| | | | |
| | | | |
| | | | |
| | | | |
| | | | |
| | | | |
| | | | |
| | | | |
| | | | |
| | | | |
| | | | |
| | | | |
| | | | |
| | | | |
| | | | |
| | | | |
| | | | |
| | | | |
| | | | |
| | | | |
| | | | |
| | | | |
| | | | |
| | | | |
| | | | |
| | | | |
| | | | |
| | | | |
| | | | |
| | | | |
| | | | |
| | | | |
| | | | |
| | | | |
| | | | |
| | | | |
| | | | |
| | | | |
| | | | |
| | | | |
| | | | |
| | | | |
| | | | |
| | | | |
| | | | |
| | | | |
| | | | |
| | | | |
| | | | |
| | | | |
| | | | |
| | | | |
| | | | |
| | | | |
| | | | |
| | | | | |
| --- | --- | --- | --- | --- |
| Prod Co | Title | Director | Producer | Role |
| | | | | |
| | | | | |
| | | | | |
| | | | | |
| | | | | |
| | | | | |
University of Gloucestershire BA(hons) Business Management
Archive
Beauty
Cars
Comedy
Fashion
Lifestyle
Sports
Stills
Tech
Final Cut Pro - Intermediate
Premier Pro - Intermediate
Photoshop - Intermediate
InDesign - Intermediate