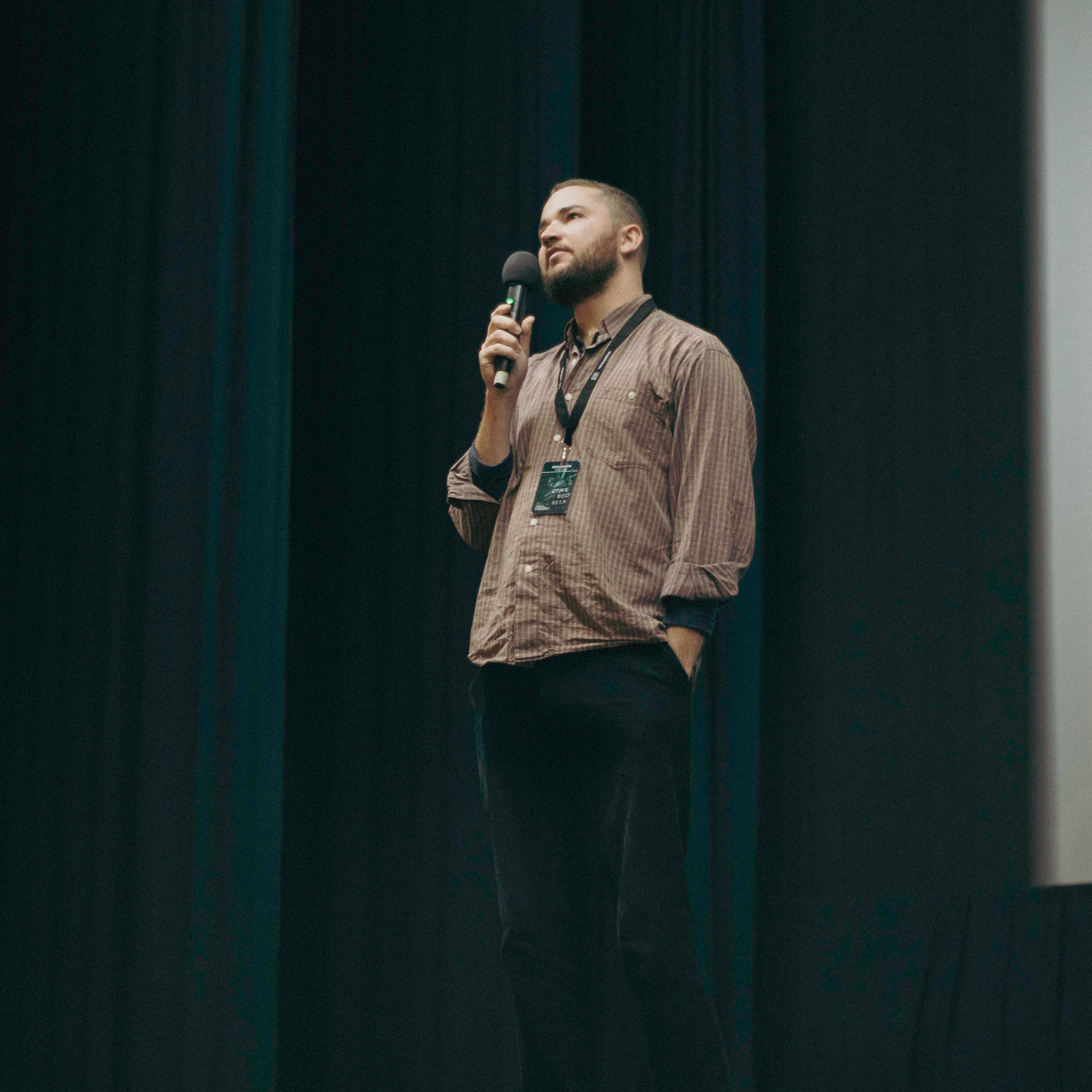 Jamie Wolfeld
Camera Operator
With over a decade of experience in the industry, Jamie has honed their craft as a director, cinematographer, and camera operator, developing a signature style that is both visually stunning and emotionally resonant.

Known for their ability to bring out the beauty of the world around them, Jamie has a natural talent for capturing light in innovative ways. They are always pushing the boundaries of what is possible in cinematography, using light to create mood, atmosphere, and emotion in each shot.

As a director, Jamie brings a sense of creativity and imagination to each project, always looking for new ways to tell stories and capture the imagination of their audience. Whether working on a music video or a feature-length documentary, they approach each shot with a sense of artistry and a commitment to excellence.

As a cinematographer and camera operator, Jamie has experience with a wide range of camera and lighting systems, and is constantly seeking new and interesting ways to use them to enhance their work. They are skilled at improvising and adapting to any situation, always finding creative solutions to technical and artistic challenges.

In addition to this, Jamie is the founder of Old Oak Film, a production company that is dedicated to creating films that shed light on urgent environmental and social issues. Through their company, Jamie has produced a variety of films, documentaries, and promotional content that inspire viewers to take action, celebrate and protect our planet.

With a passion for pushing the boundaries of what is possible in filmmaking, Jamie continues to explore new artistic and technical frontiers in their work. They draw inspiration from a wide range of sources, from nature and art to literature and music, infusing each project with a unique sense of creativity and vision.
TV Commercials / Branded Content
| | | | | |
| --- | --- | --- | --- | --- |
| Prod Co / Agency | Brand / Title | Type | Role | Vimeo / Youtube Link |
| | | | | |
| | | | | |
| | | | | |
| | | | | |
| | | | | |
| | | | | |
| | | | | |
| | | | | |
| | | | | |
| | | | | |
| | | | | |
| | | | | |
| | | | | |
| | | | | |
| | | | | |
| | | | | |
| | | | | |
| | | | | |
| | | | | |
| | | | | |
| | | | | |
| | | | | |
| | | | | |
| | | | | |
| | | | | |
| | | | | |
| | | | | |
| | | | |
| --- | --- | --- | --- |
| Prod Co | Artist / Title | Role | Vimeo / Youtube Link |
| | | | |
| | | | |
| | | | |
| | | | |
| | | | |
| | | | |
| | | | |
| | | | |
| | | | |
| | | | |
| | | | |
| | | | |
| | | | |
| | | | |
| | | | | |
| --- | --- | --- | --- | --- |
| Prod Co | Title | Type | Role | Vimeo / Youtube Link |
| | | | | |
| | | | | |
| | | | | |
| | | | | |
| | | | | |
| | | | | |
| | | | | |
| | | | | |
| | | | | |
| | | | | |
The Brit School / FdA / Digital Media Arts
University Of Brighton / BA Hons / Broadcast Media